Essaouira Tour from Marrakech
Essaouira Tour Full Day Trip from Marrakech
Full Day Trip to Essaouira tour from Marrakech (also known as Mogador). Is situated on the Atlantic coast, and is a designated World Heritage site. Our day tour to this beautiful coastal town will probably be one of the highlights of your Moroccan adventure.
It's not difficult to wax lyrical about one of Morocco's most ancient and most charming fortified port towns.  For centuries, Essaouria has attracted artists. Poets and musicians from around the globe while remaining one of the most important trading ports linking Morocco to the world
 Essaouira Tour What to See:
THE BEACH : This  beach  is  well-known  by  the  organizers  of sailboard contests, and presents a real challenge for surf professionals.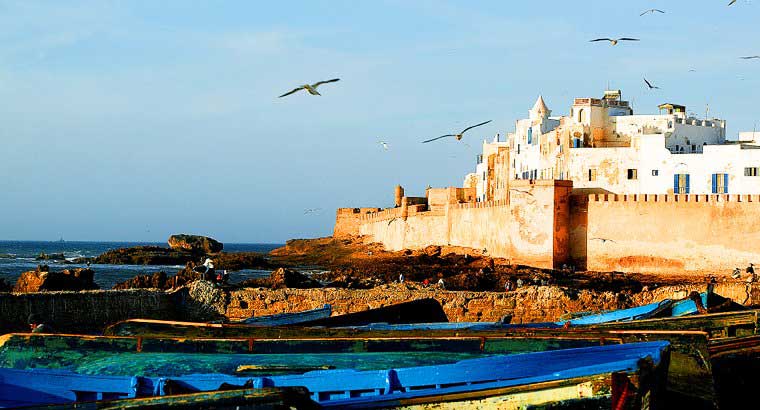 THE PORT: The port of Essaouira was construct in 18th century. The port of Timbuktu, as it served to link black Africa to Europe and America. One of the most animated spots the city. Where fish are sold auction after the return  of the multicolored fishing boats.
THE SAQALA: Founded for purely military ends. It kept watch on the ocean and preserved the city against any  attack thanks to a collection of bronze European cannons constantly aimed at the ocean.
THE FISH SOUK: It offers a variety of fresh fish straight from the port. Tourist can taste grilled fish right there, in a corner.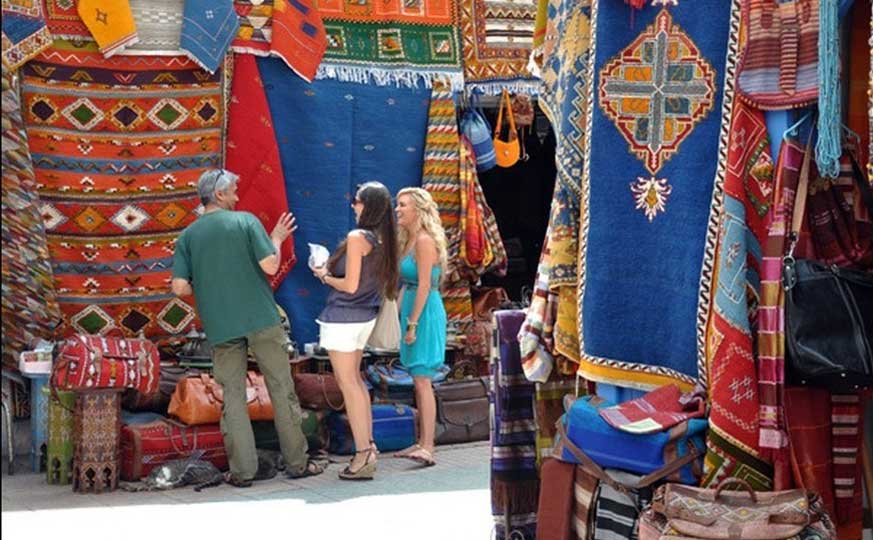 THE JEWELER SOUK: Unique in style, jewelry is designe by highly skille craftsmen right on-the-spot. The town's eclectic architecture reflects the influence of its multicultural history from the Phoenicians and the Romans, to the Portuguese and the French.
Essaouira has a temperate climate and something to please everyone. A fascinating history, a picturesque fishing harbor and town, magnificent sea views and glorious coastline. Morocco's seashore has excellent windsurfing, or hiking and trekking, and, of course, excellent seafood.
Finally It's worth paying a visit to the Sidi Mohammed ben Abdallah Museum. Which displays ancient art, as well as some fine marquetry examples crafted from local Thuya wood, in addition to jewellery and carpets. Most importantly the town is also home to the annual, international Gnoura music festival, which is usually start in June. You will have a day free to explore, but your guide will be at hand if you need help
D

ay

Trips you might also like: