Private Morocco Tour Package – 10 Days
Active Culture Experience – Private Morocco Tour Package, Imperial Cities and Sahara – 10 days
Discover the Sahara Desert and imperial cities on this paced and adventurous private Morocco tour package. the kingdom contains a multitude of cultural influences. From the Roman empire, through Arab conquest, to its French protectorate status in the 20th century, Morocco has formed its own, highly unique culture through absorbing the influence of its conquerors and visitors. Well-preserved medinas throughout the country hearken back hundreds of years with their maze of streets, sidewalk market stalls, and hidden courtyards.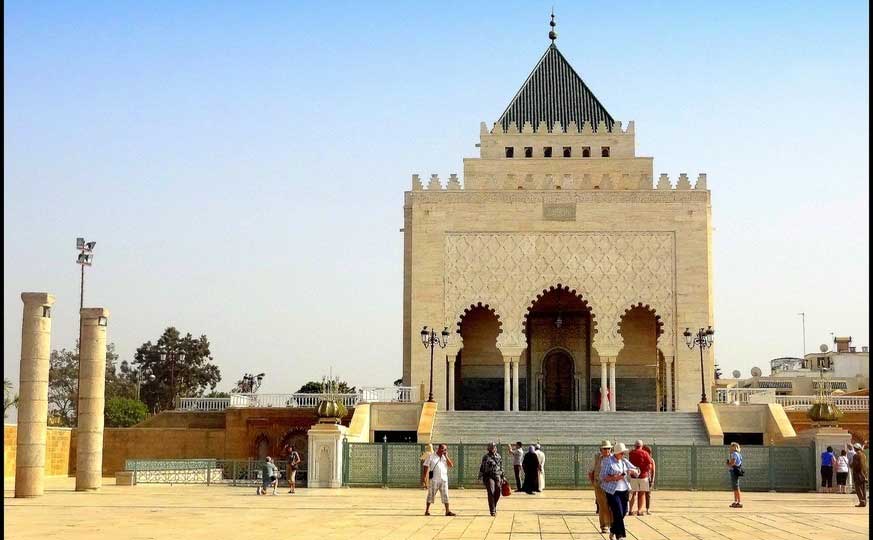 The Morocco tour package will allow you to experience vibrant souks, medinas and ancient Roman ruins. Hike through gorges in the towering Atlas Mountains and interact with local friendly Berbers.  Ride camels and explore the edge of the Sahara Desert.
Private Morocco Tour Package Highlights:
Imperial cities – of Rabat, Fes, Meknes and Marrakech with its colorful UNESCO Djamaa el Fna.

Camel trek and overnight in Nomadic tents between the dunes of Erg Chebbi, largest dunes in Morocco.

Explore the exotic Dades gorges, Toudgha gorges and the Roses Valley.

Atlas Film studios of Cinema in Ouarzazate (CLA studios).

Visit the Ait Ben Haddou Kasbah, UNESCO World Heritagesite

Atlas Mountains – hike in the dramatic and most scenic mountain range in North Africa

Experience the friendliness and hospitality of the Berber people.
10 Days Morocco Tour Package at a Glance:
Day 1

:       Fly to Casablanca  –  Rabat

Day 2

:       Morning sightseeing in Rabat  –  Fes     

Day 3

:       Exploring Fes

Day 4

:       Fes  –  Volubilis  –  Meknes       

Day 5

:      Meknes  –  Middle Atlas  –  Merzouga

Day 6

:      Merzouga  –  Todgha gorges  –  Roses Valley  –  Skoura

Day 7

:      Skoura  –  Ouarzazate  –  Ait Ben Hadou  –  Tichka pass  –  Imlil "High Atlas Mountains"

Day 8

:      Trek and walk in Atlas Mountains  –  Marrakech

Day 9

:      Day to explore Marrakech

Day 10

:    The end of the Full package Morocco Tour adventure
Tours You Might also Like: